Hello!! Hope everyone is having a great Sunday afternoon! It's a rainy and cloudy afternoon here in Paris, much different from the great spring weather that has been here for most of the week.
And what a great week it has been!
Tuesday I met my friend Paula in between classes to go over some Portuguese. It's been an interesting experience bringing a fourth language into the mix because there are times I'm not sure whether I should think in French or Spanish. In any case I'm really glad I decided to start picking it up. It's a beautiful language to study and sometime it feels like a good middle ground between French and Spanish. So far so good.
I spent the time I had in between classes at the Jardin du Luxembourg, finishing
Cafés de la memoire
, so that I could meet my friend Brittany for a study group on the novel after classes.
Once home, I got a phone call from the parents :) They were checking in and wanting to make sure I received my care package. After I checked that it indeed had arrived in Paris and was ready to be picked up I grabbed my keys and practically sprinted out the door! As difficult as it was to carry such a big package up 6 narrow, winding flights of stairs, it was so worth it.
This was the care package of my dreams....
J
Very happy indeed! My parents sent over my teeny suitcase (which I was really in need of for my upcoming trips and for the flight home), an extra towel, tons of healthy and nutritious goodies I miss from home (yes they have nuts and raisins in Paris but they are super expensive and I am really cheap haha!), Costco supply of gum, iTunes giftcard, Opti-free contact solution (this specific solution in Paris is ridiculously overpriced!), and some beauty supplies. ;) What I was most excited about getting was the big package of oatmeal (oatmeal is

scarcely

found here in Paris. You can find it at specialty health food stores but it will be

quite

expensive or you can find oatmeal flakes in some grocery stores. Oatmeal is just not a traditional breakfast food here in Paris), and black beans! (If you are a fellow vegetarian that <3s black beans you understand my sadness of living without black beans--you can not find them in Paris). My family knows me too well and I <3 them so much!! Best gift ever! (Looking forward to the clothes in my next care package!) And it was really fun opening it because my bff Karen was on skype with me at the same time so we opened it together haha!
After cleaning up the mess that was unwrapping my package (I swear my room looked worse than the job my nephew does Christmas morning in our fmaily room!)
I miss this little guy <3
I got ready to go to the movies with Ayita, Gaby, and Alex. We went to go see Project X (french title: Projet X). In Paris new movies come out Wednesday as opposed to Friday like in the States. The movie was hysterical and the popcorn sucré was a great compliment to the film ;)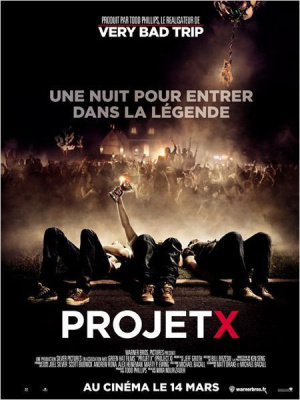 Thursdays are always a really busy day for me-mostly spent on the metro. In between classes Allison, Wesley, and I got to know some of our francophone classmates better. Since most of them were English majors we decided to came up with our own game to get the most practice out of the languages we were studying. So as we talked about everything from school, food, films, TV shows(Skins, House, etc), slang, going out, and travel we spoke in French while our francophone friends replied in English. Beneficial to both parties involved. :) During our next class Allison, Wesley, and I came up with a list of English abbreviations we use in texting or fb chatting while, our Emilie and Clara came up with a list of French abbreviations and slang to give to us. They have a lot more abbreviations than we do and it was interesting to note how they tend to make their abbreviations....
pq/pk=pourquoi/ parce que
BM=bibliothèque universitaire (=bibli)
(accent should be over m)ˆm=même
RU=restaurant universitaire
jtbtf=je t'embrasse très fort
relou= lourd (« il est relou » -lourd=chiant)
avoir la dalle= avoir faim
C.O.D. =complément objet direct
Luco=jardin du Luxembourg
Montpar= gar Montparnasse
La Motte= La Motte Picquet Grenelle
bsr=bon soir ou brevet de la sécurité routière
Yeah sooo many!!! It got be wondering why we do not have as many. Maybe its because the frequency of longer words is greater in the French language than in English. In any case there abbreviations are clever!
Friday was a gorgeous day and it seemed like everyone in Paris was out enjoying the parks. After going for a run and taking care of some errands I got ready to go meet Wesley, Allison, Clara and Emilie at O'Neils for some happy hour drinks. Keeping up with our language game, we had a great time!
Clara and Emilie - they're so funny!
Another friend joined us later
Carolina came too!
so happy with their pizzas ;)
Saturday was Saint Patty's day in Paris! I spent the better half of Saturday morning planning out my courses for next semester - yup its that time of the year again! I can't believe I'm already planning my courses for senior year! aaah! Initially, I should not have had much to plan because before I left I had planned out with my
adviser
what my senior year should look like - but of course
planning
for the semester is never as easy as it should be, especially when your a double major :/
After finally getting down what my schedule for fall 2012 will probably look like (packed!!!), let me just say I better enjoy my semester in Paris while I can because senior year is gonna kick me in the butt. Later, I headed out for a run then came back to get ready to partake in Saint Patrick's day festivities with Gaby, Alex, and Ayita. (Michelle was there in spirit haha!)
All in all it was a pretty good week! On schedule for next week: my 1st soccer game experience in Paris and visiting Normandy Saturday-can't wait!
Enjoy the rest of your Sunday!